Chromira Prints
Chromira Printing has been discontinued.
It has Replaced by Pigmented Ink Large Format Prints, Giclee.
Please Contact Customer Service at 303-698-2962 for pricing and more information.
Once again, the ZBE Chromira printers won top honors at the Digital Imaging Marketing Associations 11th Annual Digital Printer Shoot-out 2006.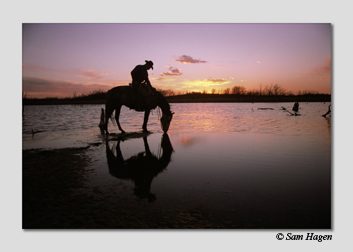 At 300 PPI, the images produced with our Chromira
printers are of the highest photographic quality in the industry. Using ZBE's Resolution Enhancement Technology further improves the visual resolution to 425 PPI, ensuring that you receive a breathtakingly precise image on professional photographic paper.
Tests and calibrations are performed on our Chromira printers throughout the day to maintain consistent print results. The printers software is very accurate at resizing files to maintain color, tone and density.
Chromira printers use digital files from scanned images, digital cameras and various software programs. While file size is important, the quality of the file is also important. For this reason we recommend that you use our scanning services and expertise if you are using film to capture you images. We guarantee with our equipment, experience and care, we will give you both size and quality not obtainable from home use scanners. Additionally, the files will be color matched for our ICC compliant printers. For additional information on scanning and pricing, please refer to the scanning section under services.
For additional information on file requirements for Chromira prints, please refer to Chromira file setup instructions below.
Custom Print Adjustments: Pricing listed below is for "Print Ready" files. Our color technicians will gladly customize your files to closely match guide prints at $22.50 per quarter hour includes one 8X proof print.
Two or more print prices apply to multiple prints made from the same file.
Crystal
Chrome Chromira prints from Digital Files

Crystal Archive Glossy
& Matte Finish
Print Size:
1st print:
2-9
10-25
4 x 6
2.75
1.75
1.40
5 x 7
2.75
1.75
1.40
8 x 10/12
8.00
5.75
3.20
10 x 15
11.00
9.00
6.00
11 x 16
14.75
10.00
7.05
12 x 18
20.00
14.00
8.65
16 x 20
27.00
19.20
12.80
16 x 24
31.00
23.00
15.40
20 x 24
36.50
28.00
19.20
20 x 30
45.00
36.00
24.00
24 x 30
54.00
43.00
28.80
24 x 36
60.50
52.00
34.56
30 x 40
84.00
72.00
48.00
30 x 45
94.50
81.00
54.00
Print prices do not include scanning
or color/density adjustments.
Prints larger than 30×45 are available,
File setup instructions for Chromira Prints
General setup information and requirements for print ready files. :
How to get files to us: If we receive your print ready files through the mail or other shipping method, we will accept them on CD Rom (ISO 9660 standard), or DVD. We strongly discourage sending us camera media due to possible damage, however, we do accept camera media through our retail store which we will download into our print servers while you wait. Please have your specific images identified prior to coming in. Denver Digital Online services are also available for placing online orders.
Accepted file formats: Files must be saved as uncompressed RGB 8 bit TIFF or JPEG format and must be flattened without any channels, paths or layers.
Accepted file names: File names can only contain a hyphen or underscore ( – or _ ). No other non-alphanumeric characters are acceptable.  File names must have the appropriate .tif or .jpg extension. Please keep the file names as simple as possible.
 Cleaning: If you are submitting your own files for printing, we recommend cleaning them at 150% or more. Reprinting of your image due to missed dirt, artifacts or digital noise are done at regular print prices.
Aspect Ratio: The aspect ratio of your image should match the print size to avoid cropping. Example: the aspect ratio of a 35mm slide is 2 to 3 and equal to a 4×6, 5×7.5, 8×12, 11×16.5, 16×24, 20×30, 30×45. Check your digital camera manual for the aspect ratio of your images.
Color Spaces: We recommend embedding the Adobe RGB 1998 color space for Chromira prints and the sRGB color space for Frontier prints. Images that we've scanned and burned to CD are Print Ready for future reprints. If you are opening them in Photoshop to perform your own changes, be careful not to convert to a different color space. This can cause unpredictable color shifts on your reprints. Files we receive that do not have an embeded color space will be assigned sRGB for printing purposes.
File Sizes: If your files are smaller than the recommended size, let us use our printer RIP software to resize the image for printing. This method will produce the best possible results. Recommended file sizes for scanned images are listed below. Please call for recommended sizes for original camera files.

Chromira Prints from
Scanned Image  Files

Recommended File Size
( 8 bit RGB TIF)
Print Size:
File Size:
11×16
20 – 45 mb
16×20
45 – 70 mb
20×24
50 – 90 mb
30×45
70 – 140 mb
---