E6 Slide Developing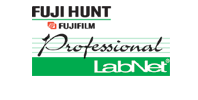 Denver Digital has been processing transparency film for over 50 years. Our processors and monitoring equipment are state of the art. All film is processed in a "dip & dunk" processor and mounted in cardboard mounts. Plastic mounts available upon request. We offer push processing in 1/2 stop increments up to 3 stops and pull processing up to 1 stop for an additional charge. We are a certified participant in the Fuji Hunt Professional LabNet program. This assures the equipment is monitored and maintained to give you the highest possible quality output.
E-6 Film Processing Prices
35mm Unmounted
$ 10.50

 

 E-6 Service Schedule

Monday-Friday

Walk-in Service

Monday-Friday

In by 9:00 am, out after 4:00 pm

Mail Order

24 hour turnaround

35mm Mounted
$ 12.00
120 per roll
$10.50
220 per roll
$21.00
4 x 5 per sheet
$ 3.50
5 x 7 per sheet
$ 6.25
8 x 10 per sheet
$ 14.00
Push Processing per stop
$ 2.50
Pull Processing per stop
$ 2.50
Clip Test
$ 2.50
Use our mailers to ship your slides, negatives or digital media tours free of charge. Denver Digital Imaging Center provides First Class prepaid postage mailers for incoming orders. All print orders will be returned by USPS, at no additional charge. That's free shipping both ways! There is a $10.00 handling fee on all orders. UPS will only deliver to a physical street address. Include suite and apartment numbers, when applicable. Shipping will take approximately 3 to 7 business days, depending on destination.Contact us for mailers. Expedited shipping is available at extra cost.