Giclée Prints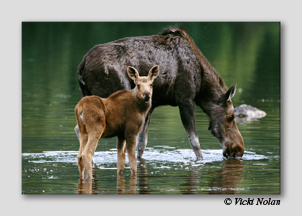 Fine Art Giclée Prints are a natural fit for professional photographers and artists. Many of our clients have blended this printing medium into their portfolio with excellent results. Giclée printers uses Micro-fine ink droplets to provide a smooth, continuous tone image
We offer a selection of premium papers as well as canvas and use Epson Ultra Chrome K3 pigmented inks. This combination will give your art exceptional archival quality .
Giclée Printing Process
(Available through our retail store only)
Giclée printing starts by creating a digital file of the film media or artwork.
Custom Pro Scanning
If your image has been captured on film, we recommend using our Custom Pro Scan service to gain the benefits of high resolution drum scanning. We provide an 8X proof with each scan on your chosen fine art substrate.
Original artwork
We copy your original artwork and create the digital file necessary for printing. Our technicians will photograph your images in our light balanced copy room using state of the art cameras. The resulting digital file is optimized for your chosen fine art printing material and inks.
Print ready files
If your image has already been digitally prepared, we will provide a proof on your chosen fine art substrate for your approval prior to printing full size.
Customer supplied digital files requiring optimization
Our experienced technicians will adjust your files for color, density, cropping and resolution. Guide prints are very helpful in this process. We will match the guide as close as possible.
Because Giclée printing media is on a roll rather than sheets, printing prices are based on the media used and the total number of square inches of media required per job. Maximum media width is 44 inches on most medias.
To calculate print prices:
Minimum order is 400 square inches.
1) Determine the size of the finished print(s) plus borders.
2) Multiply width by height to get total square inches.
3) Multiply this amount by the square inch price.
Giclée Printing
Materials

Photo Paper

Texture
First Print Per Sq. In.
 Re-Orders Price Per Sq. in.

Premium Luster

Luster
.13  to .11
.12  to .08

Fine Art Media

Artists Canvas

Woven Cotton
.15  to .11
.13  to .09
Textured
.13  to .11
.12  to .08

Other Fine Art
Papers

Archival Matte

Matte
.13 to .11
.12 to .08

Air Dried Fibre

Matte
Discontinued
Discontinued

Air Dried Fibre Natural White

Matte
Discontinued
Discontinued
Additional Giclée
Services & Service Times
| | | |
| --- | --- | --- |
| Service | Price | In Lab Service Time |
Image preparation for unframed art

 $45-$100
5 to 6 days

Image preparation from your film
or up to 4 X 5

$45
5 to 6 days

Digital file to proof print (Customer
Proof)

$15
2 to 4 days

Optimize file for different printing
material

$45
2 to 4 days

Optimize customer supplied file

$45
2 to 4 days

Printing after proof approval

See chart above
2 to 3 days
| | | |
| --- | --- | --- |
| UV Coating | .04 per square in. | 2 days |
| Deckle edges | $3.00 per print | no extra time |
| | | |
| --- | --- | --- |
| Canvas Stretching | Call for Quote. | |